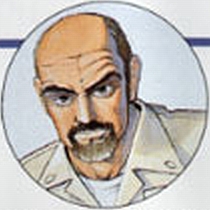 The Captain is a supporting character from Carrier Air Wing.
The Captain commands the USS Carl Vinson aircraft carrier at service of the U.S. Navy. He supports the three Navy pilots fighting against Rabu, giving them briefings before each mission and also selling them weapons and power-ups.
The Captain bears a striking resemblance with Scottish actor Sean Connery.